Natural Skin Care Oils
Natural skin care oils are truly one of the best kept secrets in natural skin care.
Long before modern day creams, serums, and lotions arrived on the scene, essential oils and plant oils were an important part of daily beauty regimes.
From ancient Egypt to ancient Rome, these natural oils have been used throughout history to improve complexions and to treat a variety of skin conditions.
Sure they smell divine, but did you know essentials oils can also be used to help enhance the health and beauty of your hair, skin, and nails?
While the use these natural skin care oils is generally safe, there are a few precautions. For more information, the National Association for Holistic Aromatherapy (NAHA) provides an excellent list of frequently asked questions regarding essential oil safety.
Bergamot Oil
Antiseptic and anti-fungal bergamot oil is helpful for a variety of problem skin conditions, including acne.**Increases photosensitivity.
Acne
Cold Sores
Oily Skin/Hair
Eczema
Psoriasis
Infections
Scars
Carrot Seed Oil
Nourishing, tightening, and revitalizing, carrot seed oil is ideal for dry, mature, and aging skin. This rejuvenating oil also improves skin tone and elasticity, stimulates sebum production, prevents wrinkles, and moisturizes skin.
Dermatitis
Dry Skin
Eczema
Rashes
Wrinkles
Lavender Oil
Women have relied on lavender for centuries to keep their skin clean, clear, soft, and supple.
Acne
Cuts
Insect Bites
Skin Infections
Tea Tree Oil
Australian aborigines have been using tea tree oil for it's healing properties for centuries.
Acne
Cuts
Insect Bites
Skin Infections
In aromatherapy, some vegetable and plant oils are commonly referred to and used as carrier or base oils. These natural skin care oils are often used to dilute essential oils before applying them to the skin.
There quite a few multi-tasking vegetable and plant oils that work wonders for the skin. Aside from being great skin moisturizers, many vegetable and plant oils effectively cleanse and protect the skin.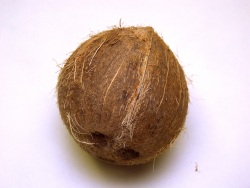 Almond Oil
Great for all skin types, almond oil works wonders for dry, mature, and sensitive skin. Anti-inflammatory and moisturizing, this also helps reduce dryness, itching, and skin inflammation.
Dry Skin
Eczema
Itchy Skin
Psoriasis
Sensitive Skin
Sunburn
Apricot Oil
Packed with vitamin A and minerals, apricot oil is perfect for dry, mature, sensitive, and dehydrated skin types. Softening and soothing, apricot oil is also especially beneficial to those suffering from dermatitis and eczema.
Dermatitis
Dry skin
Eczema
Itching
Sensitive Skin
Coconut Oil
If you are looking for a multi-tasking natural skin care oil, look no further than coconut.
Age Spots
Athletes Foot
Cold Sores
Dandruff
Diaper Rash
Dry Hair & Skin
Dry Skin
Wrinkles
Olive Oil
Often called "liquid gold," Olive oil has been used for centuries to beautify the skin, hair and nails.
Burns
Dry Hair
Dry Skin
Wrinkles
Castor Oil
Castor oil has been used for thousands of years for its healing properties, and is considered by many to be one of the best natural skin emollients available.
Age Spots
Dry Hair
Dry Skin
Psoriasis
Warts
Wrinkles
Cocoa Butter
Best known for its use in preventing and treating stretch marks, cocoa butter has countless other skin uses and benefits. Packed with natural antioxidants, and rich in vitamin E, cocoa butter helps soothe, hydrate and balance skin.
Burns
Dry Skin
Itchy Skin
Scars
Stretch marks
Wrinkles
Mango Butter
Naturally emollient and healing, mango butter is traditionally used in tropics for its skin softening, soothing, moisturizing, and protective properties.
Dermatitis
Dry Skin
Eczema
Insect Bites
Itchy Skin
Poison Ivy/Oak
Rash
Sunburn
Wrinkles
&nbsp &nbsp