Money Saving Olive Oil Uses for Skin and Hair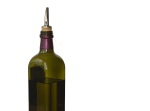 With all the different olive oil uses, olive oil could definitely be considered a natural skin care kit in a bottle.
Olive oil is without a doubt one of the most versatile natural skin care oils available.
From the top of your head to the tip of your toes, there are olive oil skin benefits and uses for each and every part in between!
If you want to simplify your beauty routine while saving a ton of money, check out the following
olive oil uses for skin and hair
:
Hair Conditioner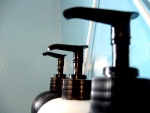 If your hair has more crunch than a bag of chips, olive oil can save the day!
Olive oil is the perfect conditioner for dry and brittle hair.
Simply heat 1/2 cup of olive oil, and apply liberally to your hair. Cover your hair with a shower cap or plastic grocery bag and wrap it with a towel for at least 45 minutes.
Shampoo, rinse, and voila! Silky, shiny, moisturized hair.
Make-up Remover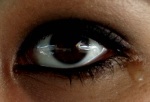 Eye make-up can a pain to remove, and conventional products can be pricey.
One of my favorite ways to use olive oil is as a make-up remover.
Swiping a small amount of olive oil over your eye-lids with a cotton pad will remove even the most stubborn eye liner with ease.
Nail and Cuticle Treatment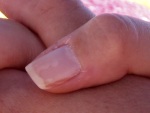 Why invest in an expensive cuticle oil that serves only one purpose, when olive oil works just as well? Olive oil benefits cuticles and brittle nails by moisturizing and restoring their flexibility.
Simply soak nails in warm water before dipping them in warm olive oil for five minutes.
Shaving Cream Alternative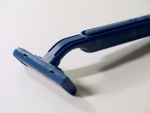 Have you ever found yourself all out of shaving cream or gel with no time to hit the store? Forget soap and conditioner, there's a much better alternative!
Shaving is definitely one of the lesser known olive oil uses, but certainly one of the most handy!
Shaving with olive oil doesn't just make your skin silky smooth, it also makes it easier for your razor to glide over your skin helping to prevent those irritating little nicks.
After trying olive oil, you might just decide to trade in your shaving cream for good!
More Information on Olive Oil
---
Looking For More Natural Skin Care Information?
---
---
Return from Olive Oil Uses to Natural Skin Care Oils
---
Disclaimer
This site was created in order to share information about the benefits of choosing natural skin care, and should not be construed as a substitute for medical treatment or diagnosis. The claims about ingredients and products throughout this site have not been evaluated by the US Food and Drug Administration, and are not intended nor approved to treat, cure, diagnose or prevent disease.