Olive Oil Benefits For Skin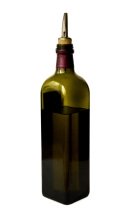 Olive oil benefits and uses have been well documented throughout history.
Most of us know the many health benefits olive oil has to offer, and keep it readily available in our kitchen.
However, what many of us may not know is that olive oil has just as many benefits and uses for our skin.
Often called "liquid gold," Olive oil has been used for centuries to beautify the skin, hair and nails, and has been reported to have been a skin care essential among the ancient Egyptians, Greeks and Romans.
The following is a list of the most common olive oil benefits for skin:
Takes the Sting Out of Sun Burn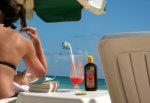 A day at the beach can sometimes leave us with a nasty sun burn. Who knew we could look no further than our kitchens for extra protection and relief?
There are several ways olive oil benefits sun burned skin. It not only reduces and relieves the pain associated with sun burn, but it also helps to prevent your skin from burning in the first place.
Used topically, vitamin E rich olive oil helps to protect skin by blocking approximately 20 percent of harmful UV rays while also decreasing the damage caused by UVB rays.
Keeps Wrinkles at Bay

At some point in our lives, we will all have to face the dreaded wrinkle!
If you favor a more natural approach to skin care and aging, olive oil may help you keep wrinkles at bay.
Olive oil can be used both internally and externally as a part of your anti-aging skin care regimen.
Olive oil benefits skin by keeping it soft, smooth, and supple, thereby helping to reduce the appearance of fine lines and wrinkles.
Adding olive oil to your diet, along with other antioxidant rich foods, is an easy way to help prevent skin cell damage from occurring and keep wrinkles far, far away!
Adding olive oil to your skin care routine is also easy. Simply smooth 2-3 drops of virgin olive oil (preferably organic) in the palm of your hands and gently pat onto your face.
If you suffer from acne prone skin, stay away from the more acidic Greek olive oils when applying to skin, and instead choose one produced in California or Italy.
Soothes Dry Skin, Hair and Scalp

Extra virgin olive oil makes the perfect moisturizer for the face, body and hair. Olive oil benefits dry skin and hair by providing it with essential moisture taking it from dry and dull to silky and soft.
Aside from providing essential moisture, olive oil soothes, heals and protects the skin. If you love the way baby oil feels on your skin, consider using extra virgin olive oil instead.
If you struggle with dandruff, you may also want to give olive oil a try. Simply massage olive oil onto your scalp and rinse. If you aren't crazy about the smell, consider adding a couple of drops of your favorite essential oil.
More Information on Olive Oil
---
Looking For More Natural Skin Care Information?
---
---
Return from Olive Oil Benefits to Natural Skin Care Oils
---
Disclaimer
This site was created in order to share information about the benefits of choosing natural skin care, and should not be construed as a substitute for medical treatment or diagnosis. The claims about ingredients and products throughout this site have not been evaluated by the US Food and Drug Administration, and are not intended nor approved to treat, cure, diagnose or prevent disease.