Coconut Oil Benefits for Skin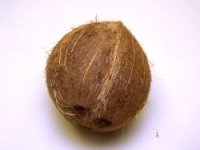 Wondering how coconut oil benefits skin? The better question would be how does it not.
Coconut oil is by far one of my favorite natural skin care oils, and one I use every day.
To take advantage of the many coconut oil benefits for skin, it should be used both internally and externally.
Bruce Fife, CN, ND , author of The Coconut Oil Miracle (Previously published as The Healing Miracle of Coconut Oil)
recommends adding 1-3 tablespoons of coconut oil to your diet daily. Adding coconut oil to your diet is simple, it can be eaten straight from the jar, blended in a smoothie, or drizzled over salads.
Keep in mind when purchasing coconut oil that all coconut oil is not created equal. Always opt for coconut oil that is labeled:
Organic
Unrefined
Cold-pressed
Extra-virgin
The following is a list of the most common coconut oil benefits for skin:
Hydrates Dry Skin and Hair
Do you suffer from dry, rough, or cracked skin?
Coconut oil can help!
Get super smooth and soft skin in days by using coconut oil in place of your regular moisturizer.
Coconut oil has been used as a skin moisturizer for thousands of years, and is ideal for dry, rough and wrinkled skin.
One of the traditional uses of coconut oil in the tropics is for the hair.
Coconut oil promotes hair health and helps get rid of dandruff. And while there are no studies to prove it, some people swear that coconut oil helps prevent and reverse hair loss.
Improves Skin Rashes

Is itchy skin driving you crazy? Coconut oil can help!
The lauric acid in coconut oil is antibacterial, antiviral, and anti-inflammatory, making it extremely effective at clearing up most types of rashes.
Many times, rashes are actually caused by infections. For example, diaper rash is actually a type of candida infection that is easily treated with coconut oil.
While not a cure, coconut oil may also help improve skin conditions such as rosacea, dermatitis, eczema, and psoriasis.
Kills Bacteria, Fungi, and Viruses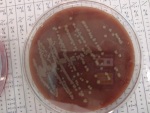 Fight infection causing bacteria, fungi, and viruses with coconut oil.
Coconut oil has natural antibacterial, anti fungal, and antimicrobial properties.
Research has shown the medium-chain-fatty-acids found in coconut oil kill disease causing bacteria, viruses, and fungi making it successful in treating:
Bacterial Infections- Ear infections, Sinus infections, Gonorrhea, and Pneumonia

Fungus Infections- Ringworm, Athletes Foot, Jock Itch and Candida Infections (Diaper Rash)

Viral Infections- Influenza, Mononucleosis, and Hepatitis C
Prevents Wrinkles and Premature Aging

Want younger looking skin? Forget expensive "miracle" creams and serums and opt for coconut oil instead.
Coconut oil benefits aging skin with its emollient, re-hydrating, and elasticizing properties.
Free radicals caused by sun exposure and foods are the main cause of collagen breakdown in the skin. Coconut oil benefits the skin by protecting it from these free radicals, preventing premature aging, sagging skin, age spots, and wrinkles.
Protects Skin From the Sun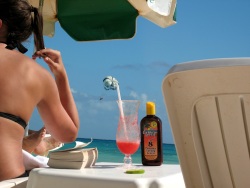 The original sunblock and tanning lotion, coconut oil has been used for thousands of years by the men and women of the tropics to protect their skin against the harsh rays of the sun.
One of the most important coconut oil benefits for skin is its ability to protect the skin from the damaging effects of excessive UV exposure, including sunburn and cancer.
While it is true that coconut oil has the ability to protect skin from the sun, it is not a replacement for sunscreen. It is always advised that a natural sunscreen be used in addition to coconut oil.
Repairs and Heals Skin Tissue
Coconut oil heals skin fast!
Coconut oil benefits skin by helping to heal and repair injured or damaged skin tissue.
Coconut oil also provides a protective layer on your skin to help promote the healing of cuts, insect bites, and minor burns.
Looking to prevent or get rid of stretch marks or other scars? Try coconut oil.
While coconut oil can't get rid of all scars, it has been proven effective in helping to fade most scars. It has even been proven more effective than cocoa butter at treating and preventing stretch marks.